DROP-INS: For the health and safety of our community, we've introduced mask requirements, social distancing practices, deep-cleaning processes, and other safety measures that align with CDC guidelines and our state restrictions. Please email [email protected] if you are interested in dropping in. Prior to arrival, all drop-ins will need to sign a waiver, answer a few COVID-19 specific questions, and sign up for a class. Thank you for your understanding!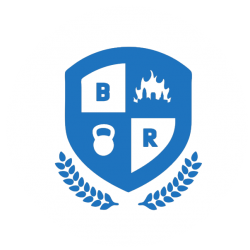 Greater Cleveland's Premier Crossfit Gym
Up to 5 classes a day and all are open to new members!
Try a Class for Free!
Arrive a few minutes early to meet your coach and tour the gym!
Workouts will be designed for ALL ability levels. Don't be shy! Come on by.
The community aspect of CrossFit is our greatest strength.
At BRC, there are no egos and no room for bad attitudes.